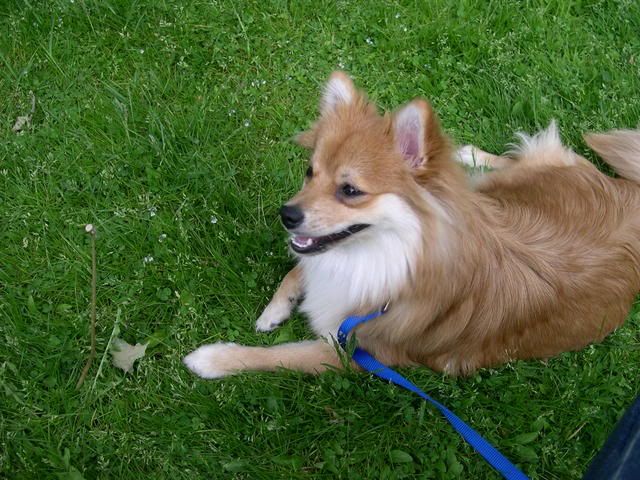 Here she is ladies Foxie.... My new 7 month old Pomeranian puppy.
Look at what a blessing God has given me and hubby..
I went to help my sister take her chi to the vet for surgery and well the Doctor knowing how well and how much we love animals she asked us to see Foxie cause Foxie needed a new home cause the owners bought her paid 400.00 for her and they are 85 years old and live in a second floor apt and this past winter the man could not hardly walk the dog ...So they took her to the vet so she could get adopted..
She got her shots already and they will get her fixed for me so i don;t even have to pay for that.
She is potty trained and so well behaved and loving...
I think she is happy here what do you guys think?
We have bought her so much as she came even with out a blankie poor thing.
I call her by her name Foxie but i also call her Nena meaning girl...Hubby calls her mamita.. thats just a cute slang for foxie.....Loves her treats too.....